As part of my Master bedroom eDesign from Amber B Interiors it was suggested that I accent our bedroom with subtle hints of gold and brass. One item in particular that was suggested was this little vintage brass bird from Etsy.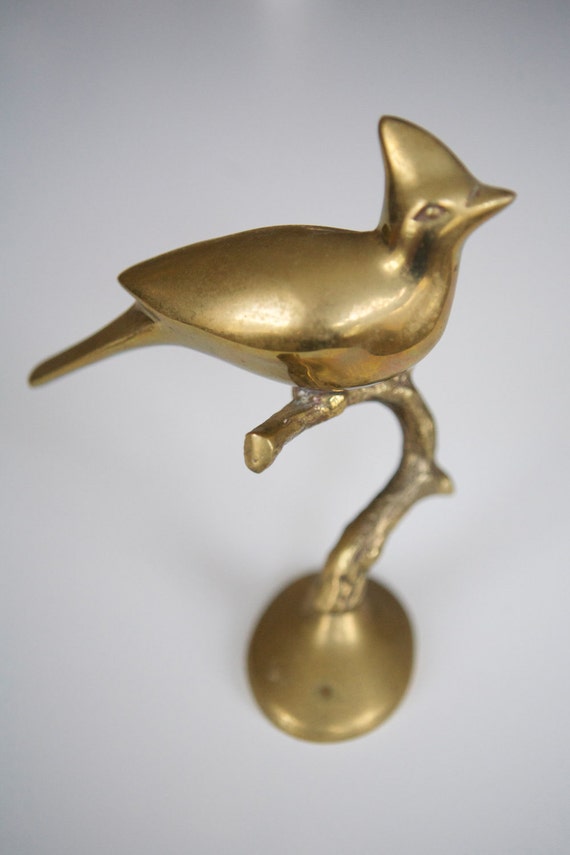 When I saw that little bird I immediately thought of some salt and pepper shakers I had picked up off the clearance section at Michaels for just 99 cents each a couple of weeks ago.
Of course I had to try and give them a spray paint makeover! I first used drywall putty to fill the holes at the top of each bird's head.  Then I primed them with Valspar white primer thenI sprayed them with Krylon Short Cuts Metallic Paint in Gold Leaf. Here are the little birdies with their updated look:
I think they are going to look great perched in our Master bedroom after the makeover is complete! Speaking of which, the paint should be delivered tomorrow as well as some of the suggested accessories for the room so look for updates next week!
OUR LATEST VIDEOS
Also, I have a great product review and giveaway coming up soon as well so be sure to keep up with me on Facebook, Pinterest, or Twitter and sign up for my RSS feed so you don't miss my upcoming projects!